Celadon City is located in central Kanto. It is the largest city in Kanto and the eighth largest in the Pokémon world, surpassing even Saffron City in the east. Celadon is also home to Erika, the city's Gym Leader and Eusine, the man that pursues Suicune. You can RP here and challenge the Gym leader here to earn the Rainbow Badge.
Celadon RP Area
Edit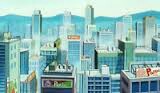 Celadon Hotel
Edit
This is where you and your Pokemon can rest. If you enter your name in one of the slots below and stay there for one night your Pokemon will be fully healed free of charge. You can also RP in your Hotel Room.
Ad blocker interference detected!
Wikia is a free-to-use site that makes money from advertising. We have a modified experience for viewers using ad blockers

Wikia is not accessible if you've made further modifications. Remove the custom ad blocker rule(s) and the page will load as expected.